---
If you have ever considered taking singing lessons, or maybe started some lessons already, you would have asked yourself by now, how often you should be taking lessons.
And that is the question on many people's lips. How many lessons a week do I need to go to in order to steadily improve?
The truth of the matter is that everybody is different and a number of lessons you may require per week or month will depend on a certain number of factors.
Also, we all have unique lives and schedules and your singing lessons will depend on these factors.
Once you find a teacher you a comfortable with, they can help to give you a general idea of how often you need to take singing lessons in order to reach your specific goals, but at the end of the day, it's your choice.
However, it can be difficult to decide on an exact lesson plan when you are not sure what your exact needs and goals are. So here are a few tips to give you a better idea of how many singing lessons you may need.
Where Do You Want to Go?
Knowing your goals and what you want to achieve with your singing will help you decide how often you need to take singing lessons. Your ultimate goal will also affect, for example, at what pace you want to learn.
If you want to progress faster than average (perhaps you need to be ready for a performance or audition somewhere) then you will need to put more training in than if you are singing more casually.
Consider your reasons for wanting to learn. Then with those goals in mind, decide how often you need to have lessons in order to achieve your goal.
Lessons vs Practice
Voice coach: Depending on how experienced your voice coach may be, this could also have an effect on how quickly you progress. If you intend on taking regular singing lessons, try to find a coach who you enjoy learning from and who you can get on with. You will learn faster in a fun stimulating environment with a coach you like rather than trying to learn from a person you don't particularly like or don't get on with.
Practice: Lessons are impartial to improve your singing skills. Though you need the instruction and guidance in your lessons it's also important to try practice before and after classes as well. It will determine how quickly you will improve (or if you improve at all).
Try have a lesson at least once a week. If you can have more, you will progress faster. If you can't, remember that practice at home is just as important as the lessons themselves.
Time and Money
As with any skill you possess or sport you participate in, whether you are training for a marathon or simply cooking a meal in your kitchen, the more often you do it, the better you will become.
Unfortunately, a lot of the time, everyday life can get in the way and your financial situation may also indicate how often you can actually attend a singing lesson.
If you are truly serious about singing, however, you have to make your singing lessons and practice time a priority in order to reach your goals.
This doesn't mean you have to devote your whole life to become a good singer.
But, yes, there are those who have done so and have made a career out of singing.
You don't become Celine Dion overnight. It takes years of practice, and even then you never stop learning.
Your Voice is Your Instrument
Remember, your voice is not a trumpet or violin you can practice on for hours. It's a part of your body. Therefore, it can also be strained and damaged just like any part of your body.
So even though it is important to try practice every day, be careful not to sing for more than 2 hours a day. If you are just starting out, you will notice that you may become tired in about 30 minutes of singing.
Remember to warm up properly before each practice and lesson. Focus on your breathing and posture. If you work on this every day you will improve your vocal chords and make it stronger which, in turn, allows you to practice for longer.
Be Consistent
Unfortunately, you cannot have the odd singing lesson here or there and expect to improve.
It's important to be consistent, but also find the balance of not overdoing it.
You will find that when you take a break from singing, and you then get back into it, your voice will feel weaker and you've lost some of the muscle memory you have learned from previous lessons.
Go for regular set lessons and try to do the same for your practice sessions at home.
Everyone is Different
Everyone sings at different levels with their own unique style and technique, so only you can truly tell how often you will need to take singing lessons in order to improve at the rate you require to achieve your goals.A more experienced singer may need fewer lessons than a singer who is just starting out.
In general, however, if you can't do 2 or 3 singing lessons a week, you may not improve your vocals, even if you practice consistently at home.
---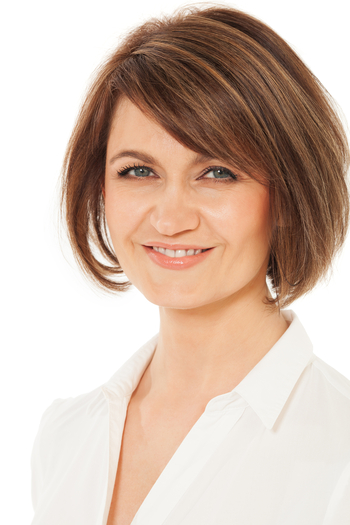 About the Author: Julie Adams
I am a mom, a music lover and teacher from Tampa, FL. After completing a Bachelor of Music in Performance Arts, I traveled for several years before returning home where I started offering private piano and singing lessons as extra income. I met my husband in 2009 and 2 years later moved to Dallas where we settled down and I started focusing on vocal training to aspiring singers and performance artists of all age groups. I still enjoy playing the piano very much, and in my spare time you will catch doing some horse riding, drawing, doing some light reading, or just spending quality time with my family.
---