---
Singing lessons are vital to ensuring a future singing career, but how much do they actually cost? And is the investment worth the outcome?
If you just sing for your local choir or church then you may approach lessons from a different perspective. If you are truly serious about and want to make it as a professional singer, then it's important to invest in your goals and enroll for as many singing lessons as possible.
How Much Will It Cost To Take Singing Lessons?
Each music teacher will have a different fee structure, depending on their experience and reputation. If you want to get a better idea of the cost to take singing lessons for you, you will need to reach out to those prospective teachers for their specific prices so that you can compare estimates.
The prices will also depend on your own skill level and how many singing lessons you want to have per month.
The average prices for a 30-minute session can range anywhere between $10 and $35 per lesson. For an hour lesson, the fee can go up to $100 a lesson and sometimes even more.
There are a few factors that can influences how much you pay for lessons, which includes the following:
teacher experience
location
length of lessons
consistency of lessons
Teacher Experience
The more experienced the instructor the more they will charge you. So decide what your singing goals are and where you want to go with your ability. This will impact the kind of teacher you are looking for. If you want to have singing lessons with the big names that teach upcoming talents, the fees will be higher than if you have lessons with normal, qualified teachers.
Also, remember that if you just want to have fun and learn the basics, there's absolutely nothing wrong with just taking some singing lessons for fun. Students usually have a much cheaper rate that qualified teachers and they can also teach you the basics just as well as any teacher for a good price!
Location
If you live in the bigger city you will obviously charge more than that the smaller cities because of distance and transport etc. Also, if you do not wish to travel to and from singing lessons, there is the option of online lessons which can be more affordable and convenient.
Length of Lessons
The length of your singing lessons will also dictate how much you will be paying. If you opt for a 30-minute lesson it will obviously be more affordable than a full hour lesson. The length of your lesson will also be decided by your skill level as well as your level of ambition.
Lesson Consistency
How often will you have singing lessons? Lesson regularity will naturally affect your overall costs too. If you have 1 - 3 lessons a week consistently and pay up front, coaches will sometimes offer a discounted rate compared to those that have one lesson every now and then.
Note that your skill level will also help decide how often you should take singing lessons, whether you need lesson more than once week and how long your sessions should be. Once you've had an honest chat with your coach, they should be able to give you a guideline on how to proceed.
Additional Costs
On top of the singing lessons themselves, there will always be additional costs such as music book, sheet music etc. If you take part in competitions and recitals, depending on the caliber of event, the entry fees could sometimes range anywhere between $2 to $30 for smaller events and can go up to as much as $200 for the more prestigious ones. Also, if you get serious about singing and start to travel to competitions and events, there will be other costs involved as well.
Be Clear on Your Goals
It can turn into a daunting task deciding on a good singing teacher while trying not to break the bank. So ask yourself why are you singing? And why do you want to invest in singing lessons? Where do you want to go with this skill? Your answers will help you determine what kind of singing coach you are looking for and how much you will be paying on the cost to take singing lessons.
---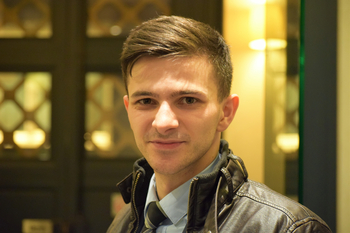 About the Author: Brian Collins
I am a classically trained singer who believes that every instrument requires maintenance - including the voice! I started my professional music studies at the age of 8 and competed in and won several local and state piano competitions. I graduated with honors and earned my Bachelor of Music Education in 2003, and since then I have studied with famous musicians and teachers around the world. I have also completed hundreds and hundreds of voice lessons, exploring various methods, and attended countless seminars on voice coaching for all ages.
---