---
One of the most obvious benefits that modern technology offers us is the ability to connect with each other without ever having to be in the same room. The world of long distance teaching has also opened up for people who have never before even considered that it would be possible for them to study or take lessons of some sort.
There are many reasons why online music lessons appeal to the masses. Some of these include:
cutting down on travel costs
non-existent travel time
having a job that requires you to be out of town at times
private one-on-one sessions
For individuals working from home, it means that they can stay close to the base and even take lessons in their pyjamas if they choose!
The Basics
If you are contemplating online music lessons, your basic requirements are quite simple. All you need are four things:
A microphone
A webcam
A reliable internet connection
Time to take lessons
The microphone and webcam's use speak for itself, but in order to successfully participate in any online music lesson, a reliable connection is needed. It will be a very frustrating, and most likely a very unproductive lesson, if it is filled with constant lag, frozen screens or loss of connection.
Finding an Online Music Teacher
Once you have established your essentials, you can move on to the important task of finding a suitable teacher. This is probably the most important part of all. Teachers have different prerequisites and while some teach all types of students, others might only prefer beginners or advanced students.
Know your requirements before you launch the online search. What is it you want to achieve with online music lessons?Are you interested in singing lessons only or do you want to play an instrument too? What style or genre or are you going for? In knowing this, you can look for an all-in-one teacher who can help you to achieve every one of your goals.
Getting Started
After you find an online music teacher that seemingly suits your needs, get in contact with them and introduce yourself. It could be telephonically, but more than likely via email.
Inform them of your current musical status (beginner, intermediate, advanced) and let them know what your goals and requirements for the lessons are.Also ask any questions that you might have or need clarity on. It is always a good idea to have a look at the reviews posted by former students to give you some added background.
Once you have found a teacher you are comfortable with, you can confirm which form of video chat they prefer to teach via.
Some of your most popular video chat applications include:
FaceTime
Google Hangouts
Skype
Once you are happy to go ahead, the next step will be the booking of your lesson.
Appointments and Payment
Most online music teachers will have an online calendar for you to pick a suitable time slot. Remember to consider the difference in time zones if you are far apart. Many calendars do the time zone conversion automatically, so you can easily confirm that both of you will be active and awake at the same time.
It is common practice for teachers to require payment upfront too. Understandably, you are strangers to each other and should you wish to not book a second lesson, they need to still be paid. Also, have a look at or inquire about their cancellation policies and forfeits.
Before The Lesson
Make sure to add your teacher's details or username to your video application before the lesson begins to both save time and avoid technicalities.
Write your goals down and keep it close by.
Your First Online Music Lesson
Your first lesson will most likely entail a quick discussion regarding your goals, the way forward, as well as a voice assessment. A voice assessment will enable the teacher to assess your ability and range before diving into the lesson.
The first online music teacher you find might not necessarily be a keeper for you. Oftentimes students feel after their initial lesson that it was not quite what they were looking for, and they decide to keep looking.
This is completely acceptable! Keep this in mind when you do your first booking and don't buy any package deals until you have at least had your opening lesson!
Also, remember, the more lessons you have, the more comfortable you'll become with your new online music teacher, and the more you will learn from them.
And that's online music lessons in a nutshell!
---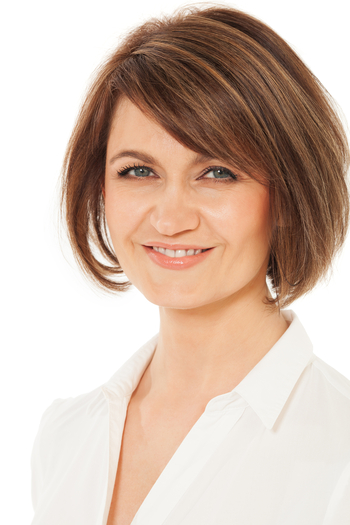 About the Author: Julie Adams
I am a mom, a music lover and teacher from Tampa, FL. After completing a Bachelor of Music in Performance Arts, I traveled for several years before returning home where I started offering private piano and singing lessons as extra income. I met my husband in 2009 and 2 years later moved to Dallas where we settled down and I started focusing on vocal training to aspiring singers and performance artists of all age groups. I still enjoy playing the piano very much, and in my spare time you will catch doing some horse riding, drawing, doing some light reading, or just spending quality time with my family.
---