---
Books, resources and various guidelines on playing the guitar – both online and traditional - are found by the bucketful all around us. That in itself is often the problem, as one can become quite frazzled in trying to find the most suitable and relevant ones to get you moving in the right direction.
I would like to share a few guidelines with you, as an aid, in finding the most appropriate and effective guitar exercises for you. No more time spent working on the wrong thing or searching for something better.
Follow these simple steps, and you should be on your way.
What are your goals?
To start off, you need to define what your goals and needs are. Realistically, what is it that you are trying to achieve? Are you trying to master a specific sequence or simply trying to build stamina?
When you set off toward finding exercises specific to your goals, conduct the search relevant to your skill level. And be honest with yourself. If you're an intermediate player, find intermediate exercises. Doing guitar exercises that are beyond your skill level will only frustrate and demotivate you.
Be realistic
Let us imagine for a moment that you are a beginner guitar player interested in shredding - for which you need great finger dexterity and strength. Instead of searching for exercises by saying "How to shred", look for something more suitable, like "Shredding for beginners", or something similar. In this way, you define your search and focus on your exact needs, rather than a very broad, unrealistic and overwhelming spectrum of practice pieces.
"I had struggled with alternate picking for a very long time. I never thought I could do it." - Paul Gilbert
Get the balance right
Doing many different of types of guitar exercises does not mean that you will necessarily be learning faster.
When you have too many exercises to choose from, you might even hamper your progress as time is spent hopping from one to the next, rather than continuously practicing and perfecting the ones relevant to your skill level, needs, and goals.
With fewer, more relevant exercises you will be able to advance and grow your skills faster.
Also, keep in mind that if you're a beginner you don't want to overdo it and exercise guitar too much. You need to build stamina and strength for prolonged guitar exercises.
Don't forget to do your finger, hand and arm warm-up stretches before and after each practice either, and remember to take those all-important 15 – 20-minute breaks for roughly every hour practiced.
"...you're always learning about this thing every time you pick it up." - Keith Richards
Practice with purpose
Stay on the right track by looking at an exercise and asking yourself in what way it is going to benefit you or make you a better player.
Then, make sure that when you practice, the exercises you do end up doing have a specific purpose. Get an understanding of exactly how that particular exercise will benefit you and your current guitar playing skills.
Keeping it real
If your ultimate goal is to exercise guitar to master it, you should divide your time into smaller, attainable goals. You will need to work on dexterity, finger strength, stamina, and speed. Find guitar exercises specific to your goals, and remember....
"The beautiful thing about learning is nobody can take it away from you." – B.B. King
---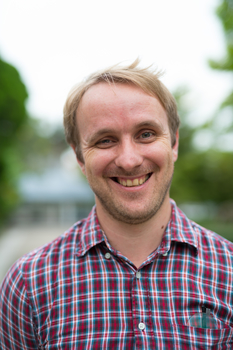 About the Author: Joseph Evans
My name is Joseph Evans and I am a guitar playing, freelance writing, online teaching music lover based in Seattle, WA. Growing up in a musical family naturally lead to obtaining my Bachelor of Music (BM) in Composition & Music Theory degree, after which I taught and traveled my way across Europe for 7 years before returning back home to settle in beautiful Seattle. On a typical day, you would find me playing my guitar, pottering around in the vegetable garden, going on long hikes, reading and/or writing.
---