---
There are a few habits you can apply in your day to day life to strengthen your vocal cords. Just like athletes maintain a healthy lifestyle through diet and exercise, performers should also live a lifestyle that reflects their chosen art.
With a few elementary changes, you could achieve a healthier and stronger vocal cord strength. In no particular order, here they are:
Warm Up
Warming up your vocal cords is arguably the most important thing any singer can do before a lesson or a performance.
Again, like with any athletes, warming up is very important. Try humming for a while before singing or do a few lip trilling exercises. Do it whenever you can...whether in the shower or on your way to work.
Hydrate
One of the most important habits is hydration. In general, it is important for your health to keep hydrated. Hydration is also important for your vocal cords.
Your vocal folds are covered in mucous and, thus, you need to keep hydrated to ensure that your vocal cords are kept moist and healthy.
How much water should I drink?
It is important to note that there are no quick fixes when it comes to hydration. This should make part of your healthy lifestyle. If you drink eight glasses of water a day before a performance it will not change the damage you did in the weeks before.
What should I drink?
Thus, it is important to drink at least enough liquids every day. This does not include tea or sugary drinks. Caffeinated and carbonated drinks should be avoided completely if possible. Caffeine and alcohol actually dehydrate the body while carbonated drinks encourage reflux.
Should you feel the need to drink caffeine, up your daily intake of water to counter the negative effects of caffeine.
You should also try to avoid dairy products as they create excess mucous on your vocal cords.
Everything healthy in life does not have to be bland. Chewing gum could also help lubricate your vocal cords. Your mucous glands are active when you are chewing and in turn, your vocal cords get lubricated.
Breathing With Your Diaphragm
For singing, it is better to breathe deeply rather than shallow. Having a healthy lifestyle, in general, is helpful, but there is also a link between obesity and poor or shallow breathing.
To work on your breathing, it might be a good idea to take up exercises like pilates or yoga.
Alternatively, you can take a few minutes out of your day to do some breathing exercises. Concentrate on your diaphragm when doing this.
Your diaphragm is a dome-shaped muscular partition that separates the thorax and the abdomen. When you take a breath, your diaphragm tightens and moves down. When you exhale, your diaphragm relaxes and moves upward. When exhaling try to let out your breath slowly. When you sing you do not want that perfect note to waver.
Exercise
Another exercise that can help strengthen your vocal cords is singing 'a' (as in 'at') in staccato. Staccato is where each note is sharply detached from the next.
So keep it short and choppy. You can sing your scales in staccato until you reach the highest note that is comfortable for you and eventually trying to get to the lower and higher notes that might not be in your range yet.
Healthy Body, Healthy Voice
You can also up your protein intake when you are going through a period of rigorous training. Like with any other training, your body needs more protein when working out.
Any cardio is also a good idea. Not only will this assist you with your general health and well-being, but it will also increase your lung capacity and help you with your breathing exercises.
On Pitch
You can listen to music to accompany your scales or watch videos help you. It might also be a good idea to record yourself.
By watching a recording you can see and hear what you are doing wrong.
Other Tips for Strengthening Your Vocal Cords
Humidify - Should you live in a dry part of the world, it might be a good idea to purchase a humidifier. When you are busy training your vocal cords, it is best to do it in a humid environment.
Rest - If you have a rigorous voice training schedule, remember that you need some rest too. Like any athlete would rest in-between days of exercise, so should your voice. Don't push yourself too hard.
Smoking - Smoking dries out your vocal cords and thus it should also be avoided. This includes second-hand smoke, so it is best to avoid smoke in general.
Scales - You should also practice your scales on a daily basis to strengthen your vocal cords. Be sure you are on pitch.
As you can see, there are several simple changes you can make in your everyday lifestyle which will serve to help you maintain overall health and strengthen your vocal cords. So, if you are serious about singing and you have a natural gift, be sure to take care of your voice box so that you give it the time to develop naturally over time.
---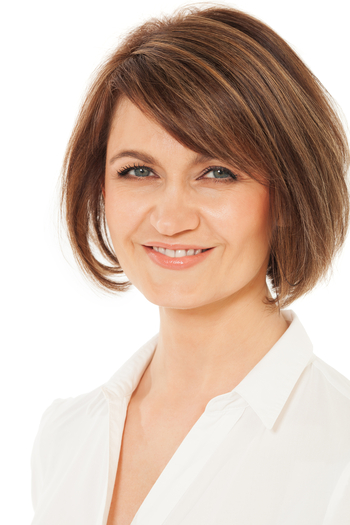 About the Author: Julie Adams
I am a mom, a music lover and teacher from Tampa, FL. After completing a Bachelor of Music in Performance Arts, I traveled for several years before returning home where I started offering private piano and singing lessons as extra income. I met my husband in 2009 and 2 years later moved to Dallas where we settled down and I started focusing on vocal training to aspiring singers and performance artists of all age groups. I still enjoy playing the piano very much, and in my spare time you will catch doing some horse riding, drawing, doing some light reading, or just spending quality time with my family.
---