It is commonly thought that voice lessons or singing lessons are purely for inexperienced or coming of age singers. While the benefits for beginners and such are vast, make no mistake, voice lessons are for professional singers as much as they are for aspiring ones.
Why take professional lessons, you may ask...
Singing lessons are the perfect way to reach your full potential. It enables you to train and strengthen your voice which will help you to stay in tune. Your vocal range will expand, in turn leading to a wider variety of songs that you can perform.
All of us, professional or not, have only one voice. The correct lessons allow us to learn the correct way to care for and protect it by avoiding strenuous singing. Very often, lessons will enable a singer to "come into their own voice" which will be instantly recognizable by their fans.
Developing the correct breathing techniques are essential for professionals. Their voices are what makes them either stand out or just another singer. Not to mention, the life of a singer will include the additional strains and stresses of public speaking, interviews and concert tours filled with demanding schedules.
Here are but a few of the world's most loved recording artists who have taken voice lessons and become the superstars they are today:
Celine Dion
Undisputedly, one of the best female performers of all time!
Born Céline Marie Claudette Dion in Quebec, she is considered to have one of the most powerful voices in the musical world. Her voice spans 5 octaves and she is often praised for her exceptional voice modulation ability. She can easily slip from a whisper to a high note and maintain a pitch without wavering.
Céline does her warm-up exercises religiously before performances, even though she confessed to Larry King that it really is quite boring. Her vocal ability and skills have been compared to other greats like Mariah Carey and Whitney Houston.
She has received a long list of accolades for her singing ability, ranging from American Music Awards, World Music Awards, Grammy Awards and Billboard Music Awards to name but a few.
Lady Gaga
Known for her eccentric outfits and outrageous performances, Lady Gaga was originally known as Stefani Joanne Angelina Germanott.
Drawing inspiration for her stage name from Queen's "Radio Ga Ga", she was playing the piano by the tender age of 4. Even though she was accepted to the Juilliard School in New York City, she attended a Catholic school instead and held her first performance at the age of 14.
Ahead of her "Sound of Music" 50th tribute performance at the 2015 Oscars, Lady Gaga worked with a vocal coach every day for a period of 6 months. Following her piece, she told the media that she had really put her heart into this phenomenal performance. The raving reviews that followed confirmed that fans and critics alike completely agreed.
Lady Gaga has also won a string of awards including Billboard Music Awards, various MTV awards and Grammy's.
Michael Jackson
The King of Pop was born in Gary, Indiana and named Michael Joseph Jackson. Originally part of the Jackson 5 he later moved on to bigger and greater heights by pursuing a solo career.
Michael Jackson worked with legendary voice coach, Seth Riggs. Seth says that when on tour, Michael trained with him three times a day ahead of his shows. He is deeply impressed with the fact that apart from Michael's singing ability, he could maintain the stamina to couple it with his dance moves on stage.
The King of Pop has been inducted into the Rock and Roll Hall of Fame both as part of the Jackson 5 as well as a solo performer. He has received numerous awards and made music history in 1984, when he became the first artist to receive 8 Grammy's in one evening during the 26th Annual Grammy Awards.
Madonna
Madonna Louise Ciccone was born in Bay City, Michigan.
Forbes magazine named her the wealthiest female musician in 2008 and in 2009, with the release of her fourth album titled Celebration, she tied with the King of Rock & Roll as the solo act with the most Number One albums in the United Kingdom.
Madonna took voice lessons during the making of Evita, which subsequently improved her vocal range. She was quoted as saying that whilst working with the singing coach, she discovered an entire section of her voice that had been previously unused.
Beyoncé
In Houston, Texas, Beyoncé Giselle Knowles greeted the world in 1981.
Originally the front lady for Destiny's Child, she moved on from the group to pursue a solo career. In 2003, she released her first solo album entitled "Dangerously in love".
This solo debut led to the winning of 5 Grammy Awards.
In 1989, Beyoncé first met David Lee Brewer. He would become her voice coach for the next 11 years and also help form Destiny's Child.
David recalls that she was a dream student, inquisitive and always focused on the music rather than money and fame.
Beyoncé has a string of awards to her name including several Grammy's, BET awards and various MTV ones.
Katy Perry
Katheryn Hudson was born in Santa Barbara, California to parents who are both pastors.
She started taking voice lessons at the age of 9 and learned to play the guitar at age 13. Realizing that she wanted to pursue a musical career, her Mom accompanied her to Nashville on several occasions for the recording of a gospel album. Unfortunately, the company went bankrupt shortly after and the album did not reach a lot of ears.
More recently, Katy has been working Los Angelos based vocal coach Eric Vetro. Some of his other students include Ariana Grande and Meghan Trainor.
Katy has won several awards including Billboard, MTV and the American Music Award.
Justin Timberlake
This former mouseketeer was born in Memphis, Tennessee and christened Justin Randall Timberlake. His Mom remembers him singing from around the age of two and as he grew up he sang in church choirs, talent shows and also started taking voice lessons.
After leaving The Mickey Mouse Club in 1994, he became part of one of the biggest ever boy bands, 'N Sync. His solo debut album, Justified, was released in 2002 and he has never looked back.
Justin has won several accolades including Grammy's, MTV awards and Billboard Music Awards.
Josh Groban
Joshua Winslow Groban was born in Los Angelos, California to artistic and piano-playing parents.
He took a vocal class in high school, but the real learning started when he became a student of renowned voice coach, Seth Riggs at the age of seventeen. His songs range from ballads to opera to classical music but he prefers it that way, taking a fancy to artists "who decided not to settle into one particular musical style".
Josh Groban has been nominated for a wide variety of awards, including Grammy's, Billboard and American Music Awards.
---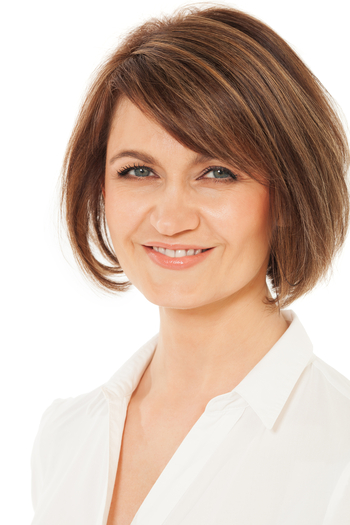 About the Author: Julie Adams
I am a mom, a music lover and teacher from Tampa, FL. After completing a Bachelor of Music in Performance Arts, I traveled for several years before returning home where I started offering private piano and singing lessons as extra income. I met my husband in 2009 and 2 years later moved to Dallas where we settled down and I started focusing on vocal training to aspiring singers and performance artists of all age groups. I still enjoy playing the piano very much, and in my spare time you will catch doing some horse riding, drawing, doing some light reading, or just spending quality time with my family.
---