---
Thanks to modern-day technology and the comforts they provide, anyone can now take music lessons online from just about anywhere they want. This literally opens up a whole new world of opportunity.
Anyone now has the freedom to decide who you want to have music lessons with without being restricted by your city limits.
It's now no longer a matter of which teachers are available in your city because with free access to platforms like Skype and Hangouts the world is your oyster.
However, there are pros and cons in the world of online music lessons, and sometimes deciding if they will be worth it for you can be a challenge.
Here is a list of the pros and cons you should be taking into consideration when deciding between online or face-to-face lessons.
7 Pros of Taking Online Music Lessons
The many benefits included with taking lessons online include the following:
a wide variety of teachers - Online lessons are a great option if there are no teachers available in your area or city. You'll have a wide selection of online teachers to choose from, regardless of whether they are based in your city or not.
no travel time - This is probably the best part about online lessons, you don't have to get in your car or catch the bus to get to your teacher's studio. You can learn from the comfort of your own home.
you can record lessons - Isn't it frustrating having a great music lesson where your teacher gives you all these great tips, but then you go home and try and practice the next day and you've forgotten half of what they said? Plus, when you are holding a musical instrument it's kind of hard to consistently take notes. This is why it's so great to be able to record lessons because then you can go back and watch it again, and pick up all those tips you may have forgotten.
less likely to cancel - If you or your teacher are ill and may be carrying something contagious, lessons have to be canceled and then rescheduled. However, being online means that you can still have that lesson if you're feeling okay, and you don't have to worry about infecting your teacher, or visa versa!
flexibility - It's so much easier to make up or change lesson times. If you are ill or can't make it, rescheduling becomes so much easier.
accessibility - It's easy for your teacher to share or send sheet music to you online while getting your hands on some good music books is only a few clicks away on Amazon. Setting up a video call is also really simple if you have a laptop with a built-in webcam or an iPad or similar tablet device.
almost indistinguishable - Having an online lesson is mostly just like having a traditional lesson, except you and your teacher are in two different locations. You still have FaceTime and can set up the camera so that you can see your teacher demonstrate while you play along.
With all this in mind, it's highly likely that only some of these factors will come into play and not all of them at the same time. Everyone's individual situation is different. Also, the type of instrument you are learning to play on may influence your online experience. Online lessons are perhaps more challenging than face-to-face lessons. However, it is also dependent on your instrument, webcam quality, and internet speed.
6 Cons of Taking Online Music Lessons
Online music lessons come with its own set of drawbacks, including the following:
no physical guidance - Sometimes it can be challenging to help a student with their technique without physically helping them with their posture (arms, wrists, elbows, fingers) and helping them hold and/play the instrument correctly.
internet - This could be argued as one of the main problems with online lessons. Firstly, you need access to the internet (not so hard nowadays) and secondly, for a smooth session, you'll need to have a fast connection. Unfortunately, even if you do have a fast network it can still be unreliable, all you need is a family member watching YouTube videos at the same time as your lesson to make the connection slower and the video lag.
bad sound - Music is all about what you hear. It can be difficult for your teacher to accurately judge the sound you are producing when you are playing and what they could be hearing may be quite different. This can be very challenging (and quite tiring) for your teacher.
no duets - This can be one of the most entertaining benefits about taking music lessons. You can either play with your teacher or a fellow student. This is almost impossible online since music is all about timing it's difficult to play together when the other is a split second or so behind.
no accompaniment - Many if not most songs - especially the more advanced the ones - have an accompaniment part so that the teacher can play along with you on the piano unless you are playing the piano. This is vital for practices for competitions, recitals, and exams. Playing alone compared to playing with another person is a completely new experience.
music theory - Theory homework will have to be scanned and emailed to the teacher, for them to mark and make notes. They then have to scan and email it back to you. Unless you go through questions and answers verbally, assignments and tests can be difficult to organize.
Consider Yourself...
Consider where you currently stand before you jump into one or the other. Each has its own benefits and drawbacks and you'll need to carefully consider your own surroundings, skill level, and internet speed in order to make the best possible decision for yourself.
---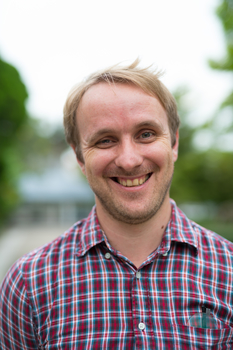 About the Author: Joseph Evans
My name is Joseph Evans and I am a guitar playing, freelance writing, online teaching music lover based in Seattle, WA. Growing up in a musical family naturally lead to obtaining my Bachelor of Music (BM) in Composition & Music Theory degree, after which I taught and traveled my way across Europe for 7 years before returning back home to settle in beautiful Seattle. On a typical day, you would find me playing my guitar, pottering around in the vegetable garden, going on long hikes, reading and/or writing.
---