---
If you are thinking about taking guitar lessons, one of the first things that should have crossed your mind by now is how much it actually cost? Of course, it is important to remember that when you seek private lesson with a music teacher, each teacher will have a different rate depending on their circumstances.
What Will Affect The Cost To Take Guitar Lessons?
On average, the basic rates can range anywhere from $20 for half an hour to $75 for a full hour. But to help you figure out what you will be paying, consider the following factors:
teacher's experience level
your personal guitar playing level
style and genre you want to play
location
the length of lessons
Remember, it's always recommended that you compare at least 3 quotes in order to get a better idea of the pricing trends in your specific location. Also be sure to check references before you decide to go hire anyone.
Teachers Experience Level
Your instructor's level of expertise will affect how much they will charge you for lessons. For example, a student fresh out of university will charge less for guitar lessons than a teacher with 10 years of experience under their belt and a decent reputation to boot!
Also, remember that a self-taught teacher with a few online courses will also be less expensive than a fully qualified professional. Don't forget, though, you get what you pay for. Consider what level of experience you need from your teacher to progress as a musician and this should, in turn, affect how much it will cost to take your guitar lessons.
Your Guitar Level
Your own experience counts a great deal towards what you will be paying for guitar lessons at the end of the day. As you improve as a musician, you will learn to play at higher levels, and your teacher needs to be able to instruct you properly at those levels and further.
There's nothing wrong with moving on to someone else if you're not getting what you require, but You don't want to take lessons from a teacher and find yourself outgrowing them either.
Style
Another thing to consider is the fact that guitar playing has a great variety of styles you can specialize in.
Are you wanting to learn how to jam on an electric guitar or r do you prefer the classical acoustic?
Each guitar teacher will have their own style and areas of strength they would have focused on. For private lessons such as these, you may end up paying more than the standard rates for an everyday beginner or intermediate guitar lesson.
Location
Which type of teachers offers online lessons...and which ones do you need to travel to? Consider the locations of your new guitar teacher before making a decision. Perhaps online guitar lessons are more affordable because they cut transport costs.
But remember that there is nothing wrong with good old-fashioned face-to-face time, although you may pay more for this kind of instruction. Depending on your level, face-to-face may be the better choice.
If you live in a small town, lesson rates will also be more affordable than the rates you would find in a larger city. On the other hand, in a larger city, there will be a wider range of instructors to choose from and it will be easier to progress at a higher level.
Length of Lessons
The more lessons you have, the quicker you will improve. On the other hand, more lessons mean more money, and half hour lessons cost less than a full hour.
Depending on your skill level and musical goals, your lesson length will determine the cost of your guitar lessons. If you are a beginner, your teacher may just want to start you out with half an hour lessons and progress from there.
What Are Your Goals
Be clear on what your goals are before you start you start and be sure you have an idea of where it is you want to go with these lessons.
Even if it's just for enjoyment you may still want to progress and go somewhere with the money you are spending, like playing for your partner/ spouse on a quiet evening
If its big dreams of a big stage, then you may need a more experienced guitar teacher who in turn will charge you more for their time and expertise.
---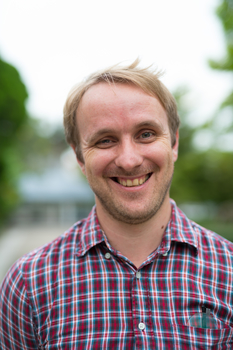 About the Author: Joseph Evans
My name is Joseph Evans and I am a guitar playing, freelance writing, online teaching music lover based in Seattle, WA. Growing up in a musical family naturally lead to obtaining my Bachelor of Music (BM) in Composition & Music Theory degree, after which I taught and traveled my way across Europe for 7 years before returning back home to settle in beautiful Seattle. On a typical day, you would find me playing my guitar, pottering around in the vegetable garden, going on long hikes, reading and/or writing.
---