---
Electric bass players are an integral part of any band, providing the driving rhythms and low-end foundation that help shape the music. There are countless talented bass players active today, but here are five who stand out as some of the best:
Victor Wooten. A member of the legendary funk and fusion group The Flecktones, Victor Wooten is known for his virtuosic playing style and innovative use of effects pedals. He has won numerous awards for his playing, including five Bass Player Magazine "Bass Player of the Year" awards. In addition to his work with The Flecktones, Wooten has released several solo albums and is a highly sought-after bass teacher.
John Patitucci. A stalwart of the jazz scene, John Patitucci is a master of both electric and upright bass. He has recorded with some of the biggest names in jazz, including Chick Corea and Herbie Hancock, and has won multiple Grammy awards for his work. Patitucci is known for his technical proficiency and versatility, as well as his ability to improvise and create memorable solos.
Jaco Pastorius. Though he passed away in 1987, Jaco Pastorius is still considered one of the greatest electric bass players of all time. A pioneer of the fretless bass, Pastorius was known for his innovative playing style and ability to play a wide range of musical styles, from jazz and funk to rock and pop. He recorded with a variety of artists, including Joni Mitchell and Weather Report, and his influence can still be heard in the playing of many modern bassists.
Marcus Miller. A multi-instrumentalist and producer in addition to being a bass player, Marcus Miller has made a name for himself as one of the most in-demand musicians in the industry. He has recorded and toured with a wide range of artists, including Miles Davis and Luther Vandross, and is known for his funky, grooving style and versatility. Miller has won numerous awards for his playing, including a Bass Player Magazine "Bass Player of the Year" award.
Esperanza Spalding. A rising star in the world of jazz, Esperanza Spalding is a multi-instrumentalist and vocalist as well as a talented electric bass player. She has won multiple Grammy awards, including the 2011 "Best New Artist" award, and has toured and recorded with a variety of artists. In addition to her work as a performer, Spalding is also a dedicated music educator and advocate for social justice.
These five electric bass players are just a small sampling of the many talented musicians active today. Each of them brings a unique perspective and style to their playing, and they have all made significant contributions to the world of music. No matter what genre of music you prefer, these bass players are well worth checking out.
---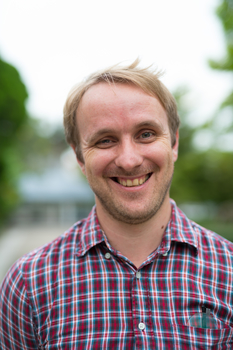 About the Author: Joseph Evans
My name is Joseph Evans and I am a guitar playing, freelance writing, online teaching music lover based in Seattle, WA. Growing up in a musical family naturally lead to obtaining my Bachelor of Music (BM) in Composition & Music Theory degree, after which I taught and traveled my way across Europe for 7 years before returning back home to settle in beautiful Seattle. On a typical day, you would find me playing my guitar, pottering around in the vegetable garden, going on long hikes, reading and/or writing.
---