Find Teachers with Ease
Search & Review Thousands of Teachers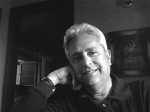 Ryan Wells
8933 Sandhills Ct.
Lincoln, NE 68526
Types of Lessons Offered
Piano Lessons
Music Lessons
My Musical Education Background
Doctor of Musical Arts in piano performance, music theory, University of Arizona School of Music. Artist teacher and performer of classical piano along with arranging of popular and sacred styles. Produced 5 professional CD recordings of classical piano aired on Nebraska Public Radio Network. 30 years experience as college music professor.

Enjoy teaching all levels of students who are interested in music as a creative art. Experience as a adjudicator at all levels of competition. Emphasis on musicality and strong theoretical foundation. I find great joy in helping each student discover and develop their unique musical gifts.
Genres and Subjects Taught
Piano performance--Classical emphasis along with popular and sacred styles including personalized arranging. Music Theory.
Lesson Rates
$25 per 30-40 minute lesson
Ages / Skill Levels Taught
Age 8 to Older Adults from Beginners and early Intermediate to Artist Level instruction.
My Certifications and Awards
NCTM (NATIONALLY CERTIFIED TEACHER OF MUSIC)
Zapara Award for Teaching Excellence (Union College)
B.S. Music Ed./M.M./ A. Mus. D.
My Musical Influences
Excellent teachers, strong technical & musical background, classical training, sacred and gospel influence in my youth through service playing, music competition success,
parental interest and sacrifice, strong support from my wife.
x
Submit your Testimonial
Ryan Wells
Let others know about Ryan Wells. Did this teacher help you to learn? How long did you take lessons? Are you still playing music? Share any thoughts or stories you have so that others can know about this teacher!
Your Name*
City*
State*
Zip Code*
Your Testimonial*
Solve: What is 3+6?*
If you see this, leave this form field blank
© Copyright LessonRating.com