Find Teachers with Ease
Search & Review Thousands of Teachers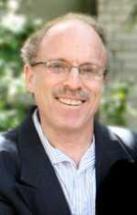 Larry Minsky
105 Nw 133rd Terrace 49-206
Plantation, FL 33325
Types of Lessons Offered
Piano Lessons
Music Lessons
About Me
I am a classical and jazz trained pianist with over 20 published books
marketed for students. I have 30 years of teaching ages 5 to a hundred as well as years of performing experience.

I work extremely well with children who have fun learning.
I teach in the students home in Plantation and the surrounding areas in South Florida.

Visit my website: Larryminskymusic.com. Also Google Larry Minsky.
There are many websites including Amazon.com that sell my books.
I also have CDs of music that has not been published but recorded that can be purchased and samples listened to. Amazon.com iTunes and CDBaby are a few examples where you can see these items.












Best way to contact me is to call: 754 779 7869
My Musical Education Background
Years of study with top new york jazz and classical pianist. Also course work in composition and theory at Queens college-the Aaron copland music school.
Genres and Subjects Taught
I teach everything-Classical, Jazz, Pop. I am comfortable with many teaching styles and methods and aim toward the individuality of the student. A five year old for example would likely do well with a pre reading approach before the introduction of reading the notes.

All my students learn chords quickly and how to use them. The lessons are fun and relaxed.
Lesson Rates
3O dollars for half hour lessons. 50 for an hour. 40 for 40min
Two or more studens there is a 2 dollar discount per student. Remember I go to your home.
Ages / Skill Levels Taught
I teach ages 5 to 100.
My Certifications and Awards
My pride are all the published works. Many of these have been suggested as recital pieces by music organizations.
I am also a member of MTNA and its affiliates. The local affiliate is BCMTA-Broward county music teachers association. We are a non profit group providing many musical needs for the community. Besides teaching we provide student evaluations, recitals, competions and scholorships for those who wish to study music in college.
My Musical Influences
chopin
Bach
Eric Satie
Debussy
Aaron Copland
Gershwin
Bill Evans
Chick Corea
Keith Jarrett
Brad mehldau
Lowell liebermann
Dave Brubeck
x
Submit your Testimonial
Larry Minsky
Let others know about Larry Minsky. Did this teacher help you to learn? How long did you take lessons? Are you still playing music? Share any thoughts or stories you have so that others can know about this teacher!
Your Name*
City*
State*
Zip Code*
Your Testimonial*
Solve: What is 3+6?*
If you see this, leave this form field blank
© Copyright LessonRating.com