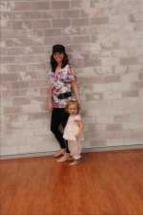 Sharon Hopper
121 Bradley Blvd
Greenville, SC 29609
Types of Lessons Offered
Flute Lessons
Piano Lessons
About Me
A local resident and teacher of South Carolina for over 10 years, Sharon Hopper began her musical journey at the age of 10. While in junior high, she received a curtain call for playing Edvard Grieg's, Wedding Day at Troldhaugen., launching her decision to continue music professionally. She continued to enter and place in competitions and began teaching at the age of 16. Upon entering Bob Jones University as a Piano Performance major, Sharon continued to successfully teach, accompany, and perform. She has studied under Lydia Bardin, Alice Gingery, Dr. Peter Davis, and Dr. Carol Baskins. During that time she also attended Interlochen Music Camp as a staff member. Upon graduation, Sharon began teaching full time for Piano Central Music Studios, and she accompanied and performed on the side. She has also taught for Oconee Conservatory of Fine Arts. Accompanying for the musical, South Pacific, has been one of her favorite moments. She is also a flautist, and enjoys playing with the Greenville Concert Band when her schedule allows. Currently, she teaches privately and enjoys biking and spending time with her family. Sharon is married with two daughters.
My Musical Education Background
B.Mus, Bob Jones University
Genres and Subjects Taught
The education I provide is mainly classical in nature, but I enjoy allowing my students to branch out into other genres. Improvising and reading music use different areas of the brain and both are vitally important.
Lesson Rates
My Location
15 minute lesson-$49/month; 30 minute lesson-$65/month;
45 minute lesson-$81/month; 60 minute lesson-$97/month
Students' Location (2 or more students only)
30 minute lesson-$112/month; 45 minute lesson-$140/month
60 minute lesson-$167/month

Ages / Skill Levels Taught
Ages 3 to adult
My Musical Influences
The most significant musical influences in my life have been my teachers. By their creativity and dedication, they have encouraged and inspired me in amazing and wonderful ways. My greatest desire as a teacher is to pass on the love and joy of music that they gave to me.
x
Submit your Testimonial
Sharon Hopper
Let others know about Sharon Hopper. Did this teacher help you to learn? How long did you take lessons? Are you still playing music? Share any thoughts or stories you have so that others can know about this teacher!
Your Name*
City*
State*
Zip Code*
Your Testimonial*
Solve: What is 3+6?*
If you see this, leave this form field blank
© Copyright LessonRating.com